Finally, a valid alternative for gravure!
FULL HD FLEXO is a new process for making digital flexographic plates.
The improved plates enable to print more consistently than standard digital
flexographic plates, adding perfect ink laydown with the right solid density,
vibrant brand colours, fine highlights, sharp texts, natural images and
smooth transitions to zero.
Flexo printing can now compete with gravure printing for flexible packaging!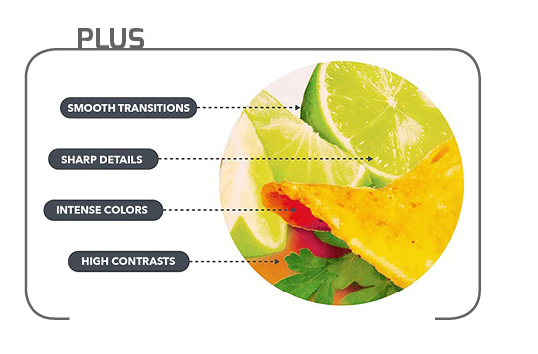 NO NEED FOR COMPROMISES: YOU DESIGN IT, WE CAN PRINT IT!