Rotogravure printing
Top print quality for eye-catching results!

Our rotogravure printing is suitable for a wide range of films, printed on both sides, up to 10 colours. Servo Artpack offers technical support to select the right film structure/printing technique based on your product, the process and the packaging equipment.

Our rotogravure is an outstanding technique when you need medium- to high volumes with premium quality, brilliant brand colours, high precision and smooth transitions.

The cylinders required for the process apply precisely defined quantities of colour onto the film from cells of various depths.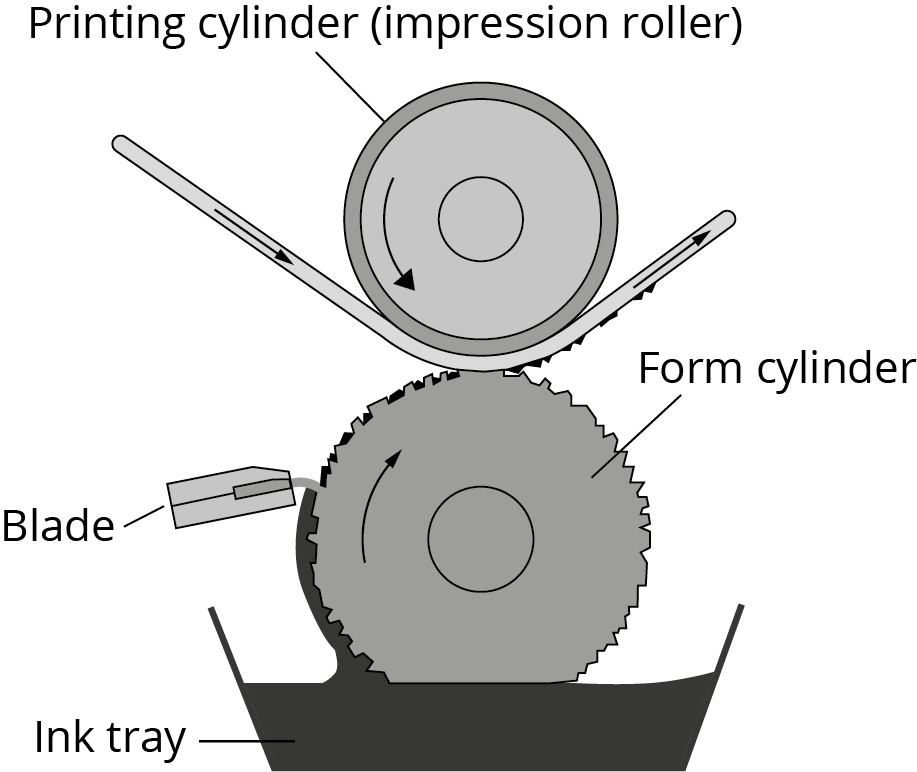 Rotogravure assures a consistently high print quality from the first to the last metre of film. Errors in the printed image are immediately detected by using an error detection system. Colour intensity and colorimetric locus are calculated with a spectral photometer.
By printing on front/reverse at the same time, we are able to apply various finishes, enabling additional effects on the shelf, like matt varnishes, tactile ink and our special soft touch varnish for a multi sensorial effect.
The whole process of prepress, starting from the artwork to the first printing session and the storage of the cylinders is coordinated from our well-trained team in Switzerland. Through continuous consultations with our international clientele and our experts, we make sure that our customers are always involved in every step of the process.
We use electromechanical engraving as well as high-resolution Xtreme Engraving or laser engraving for special requirements.
Thanks to our extensive production capacity in northern Italy, we can promise an excellent service and flexibility to fill all orders, from smaller to high volumes, keeping delivery times short.